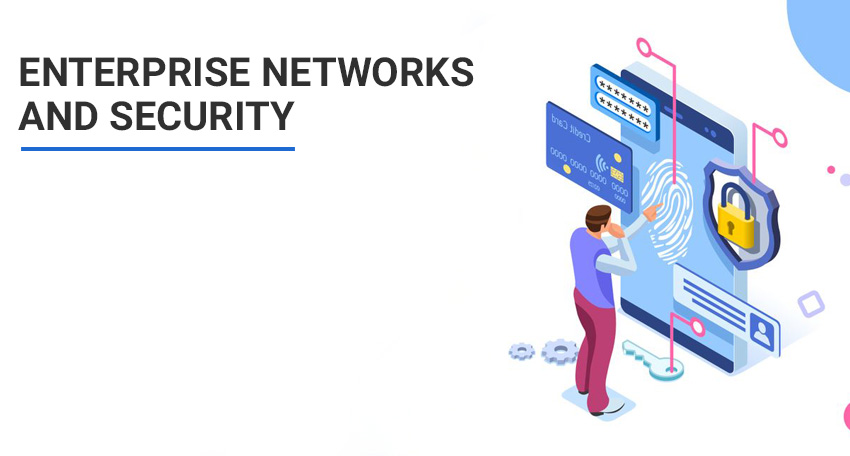 Project Management
Enterprise network security is the protection of a network that connects systems, mainframes, and devices―like smartphones and tablets―within an enterprise. Companies, universities, governments, and other entities use enterprise networks to help connect their users to information and people. As networks grow in size and complexity, security concerns also increase.
Unlike wired networks, which have robust security tools—such as firewalls, intrusion prevention systems, content filters, and antivirus and anti-malware detection programs—wireless networks (also called Wi-Fi) provide wireless access points that can be susceptible to infiltration. Because they may lack the same protections as wired networks, wireless networks and devices can fall victim to a variety of attacks designed to gain access to an enterprise network. An attacker could gain access to an organization's network through a wireless access point to conduct malicious activities—including packet sniffing, creating rouge access points, password theft, and man-in-the-middle attacks. These attacks could hinder network connectivity, slow processes, or even crash the organization's system.
How can you minimize the risks to enterprise Wi-Fi networks?
Network security protocols have advanced to offset the constant evolution of attacks. Wi-Fi Protected Access 2 (WPA2) incorporates Advanced Encryption Standard (AES) and is the standard employed today to secure wireless enterprises. IT security professionals and network administrators should also consider these additional best practices to help safeguard their enterprise Wi-Fi networks:
There are still many other additional methodologies that can further enhance your enterprise network security and prevent any possible intrusions. Contact us if you need any assistance.