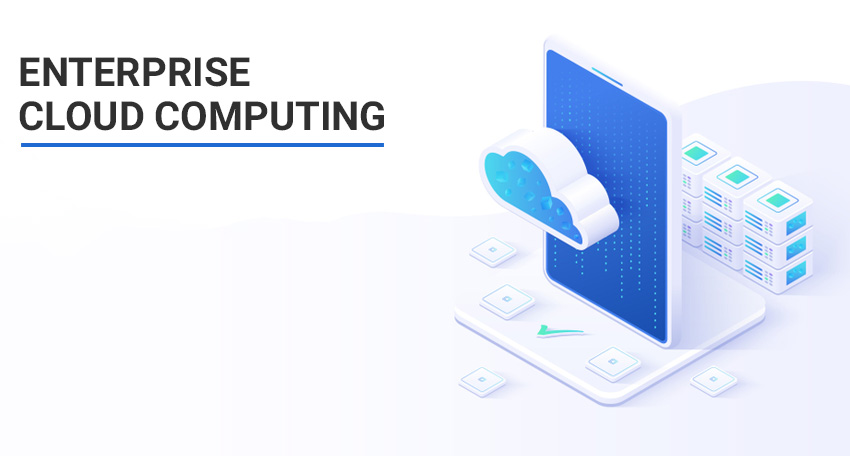 Enterprise Cloud Computing
What is the cloud? Where is the cloud? Are we in the cloud now? These are all questions you've probably heard or even asked yourself. The term "cloud computing" is everywhere.
In the simplest terms, cloud computing means storing and accessing data and programs over the Internet instead of your computer's hard drive. The cloud is just a metaphor for the Internet. It goes back to the days of flowcharts and presentations that would represent the gigantic server-farm infrastructure of the Internet as nothing but a puffy, white cumulonimbus cloud, accepting connections and doling out information as it floats. In most organizations, they deploy a system for the use of cloud computing. In a cloud computing system, there's a significant workload shift. Local computers no longer have to do all the heavy lifting when it comes to running applications. The network of computers/ servers that make up the cloud handles them instead. Depending on your applications, different types and grade of servers can be deployed to meet your requirements. These servers can be virtual, creating a large pool of resources that can be divided up and utilized on an as-needed basis. Today's modern enterprises benefit from moving workloads to the cloud by reducing costs and improving efficiency.
On the other hand, hardware and software demands on the user's side decrease. The only thing the user's computer needs to be able to run is the cloud computing system's interface software, which can be as simple as a Web browser, and the cloud's network takes care of the rest. Additional benefits of Cloud Solutions include data redundancy, backup and content delivery networks (the ability to deliver your data to different sections of the world instantly).
Contact us today to learn more about Cloud Computing Solutions to meet your requirements.